The Microsoft Teams background effects feature is a fun way to show a little of your character while working remotely with the team. You may also find it helpful to minimize distractions behind you such as a messy living room, a bedroom covered in laundry or a kitchen with other family members roaming around. Keep in mind that the Microsoft Teams background effects can visually hide what is behind you but can't help with the noise of those digging through the refrigerator.
Many business minded individuals find value in customizing their Microsoft Teams background effects to include the company logo or a tasteful advertisement. While in your Microsoft Teams meeting, there will be others checking to see who has joined so it might be a good opportunity to use a branded backgrounds to get your name out there along with your website or email address. We will discuss the basics and then get into some of the details for creating or downloading Microsoft Teams background templates.
Microsoft Teams Background Effects
First you should understand that the Microsoft Teams Background Effects only work when you have your camera turned on. The idea is that the feature will see you through your camera and apply a different background to what is not you. It is impressive to see it in action so let's turn it on.

When you start a Microsoft Teams meeting, you will have the option to turn on your camera so make sure you do this. Next you will see the Background filters become a clickable option, click on it. This is when it gets fun.
On the right side you will see a Background Settings menu open up with several options. The first is no Microsoft Teams Background Effects so you will continue to see whatever is behind you. The Blur option is nice because it simply blurs your actual background. This will look a little less "fake" but may also give away your actual location. Try it out, you can always change it to something else.
Continue scrolling down and you can see many more options. Some of these Microsoft Teams background templates appear to be actual office spaces or spaces in a home from where you may actually be working remotely. Others are images from the beach or simple graphics of iconic locations. There are even video game backgrounds and more whimsical lands.
There is a chance that none of the default Microsoft Teams background templates will meet your needs. No problem! You can create and add your own.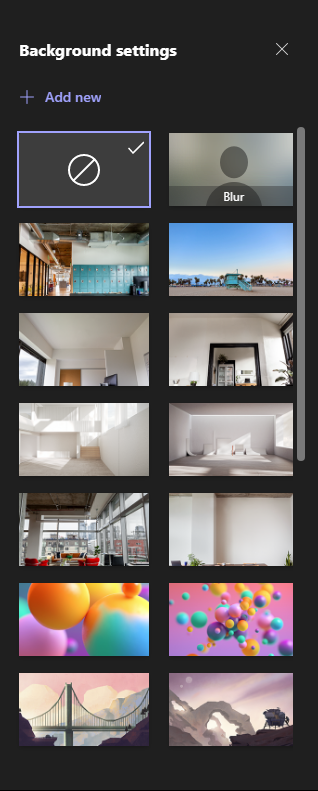 Custom Microsoft Teams Background Templates
Yes, you can include any image you want as your background in a Microsoft Teams meeting but make sure you choose wisely. If the Microsoft Teams meeting is to virtually celebrate a co-worker's birthday then a lively background may be perfect. The creative group may try to outdo each other with funny backgrounds and this may be perfectly acceptable when working remotely. Inappropriate images are obviously discouraged, but there are some images that just look weird. If you are brightly lit but your background is extra dark, this could be good contrast but it could also just appear odd. When you wear the same color as your background image, this can also be distracting. I would recommend trying out your new background with a friend prior to going live on an important Microsoft Teams meeting to avoid a first impression you can't take back.
Assuming you can make good choices in image content, there are a few technical requirements in selecting the perfect image. The image size needs to meet the following criteria:
Minimum Size: 360 x 360 px
Maximum Size: 2048 x 2048 px
File Type: jpeg, jpg, png, bmp
Aspect Ratio: Greater than 4
The Microsoft Teams Background Effects feature will let you know if your image does not meet the requirements. If you suspect hardware limitations, review the Microsoft hardware requirements.
Branded Backgrounds
Do you have a company logo that you would like to include in your branded backgrounds? This is easier than you might think, and it does not require you to learn Photoshop or other image editing software. If you are using Microsoft tools, the assumption is that you have access to PowerPoint. Open a blank presentation and include the image you would like to use for your Microsoft Teams background templates. If you don't have an image, you can find Stock images under Insert > Pictures > Stock Images…
Insert your company logo or a text box to type in your name, email, website, or whatever other information you'd like others to see as part of your next Microsoft Teams meeting. When done, Save As and change the Save as type: to JPEG File Interchange Format. This is much smaller than the PNG option and any little big of file size reduction will help.
When it asks "Which slides do you want to export?" click on Just This One.
Now you have your branded backgrounds image! Click on Add new in the Microsoft Teams Background Settings and upload this image. It will appear backwards to you but that should be expected. It will appear correctly for everyone else.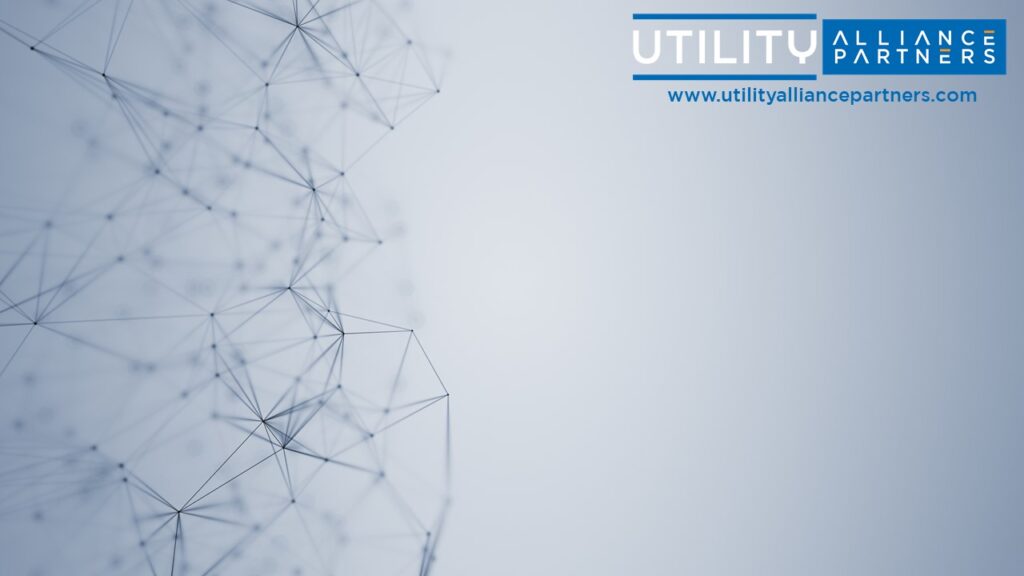 Need Help?
Schedule a free consultation with us. We understand there may be bigger issues to work on but at the same time we understand this might be your biggest issue now. Connect with us and we will get you moving in the right direction with branded backgrounds you can share with your team while working remotely.